Built for your handgun. Versatile - can be worn with OR without shoulder strap, as well as with OR without belt support. Heavy saddle skirting exterior, with full, smooth lining. Includes adjustable shoulder strap.

Please call to order this item, as we may need to have your handgun for custom fit (barrel length, sights, scopes, under-lug, etc.).



Starting at $300.00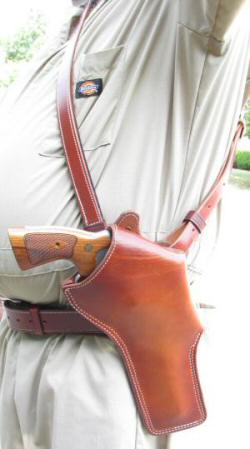 S&W Performance Center 629 w/Trijicon RMR
Ruger Blackhawk
with Custom Sights





Murray Hunter's Holster for 1911
We now offer a legitimate hunting holster for the 1911 pistol.
Made with the same features as our large revolver holster it
will house your 45 or 10mm in safety and comfort.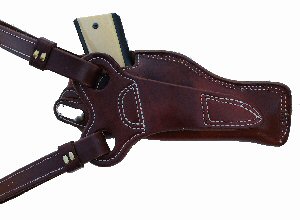 Made from heavy saddle leather and lined with our exclusive
man-made fleece, this unit offers maximum protection for your
handgun. Double stitched throughout with a full length wrap
around YKK brass zipper.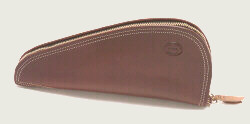 Up to 3-inch barrel $140

Up to 4-inch barrel * $150
(* fits 5-inch 1911 or similar)

Up to 6-inch barrel $160

Up to 8-inch barrel $170

(price in cart includes $15 shipping)


Handgun Rug Unzipped View





Murray Pistol Rugs & Holsters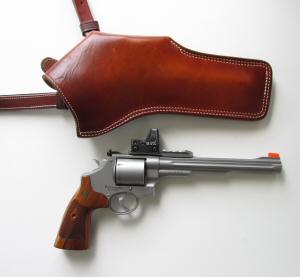 S&W Performance Center 629 w/Trijicon RMR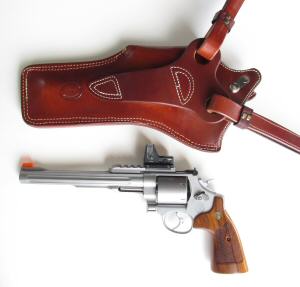 Note: We will ship your order via UPS, UPS Sure Post, or USPS Priority mail. When we ship via UPS or UPS Sure Post, we do NOT always determine if a signature is required. UPS makes this decision based on value & location. You may enroll in UPS My Choice if you would like to setup your personal preferences for delivery.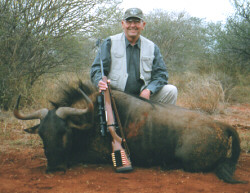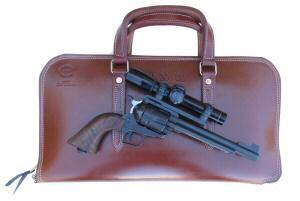 Carry your large, scoped handguns fully protected in this stylish 10" x 20" case. Heavy steer hide, with our man-made fleece, YKK brass zipper AND the same handle system as our Deluxe Rifle Case. Shown with John Gallagher Custom long-cylinder .44 Magnum Super Blackhawk w/7.5" bbl.

Price $350

(price in cart includes $15 shipping)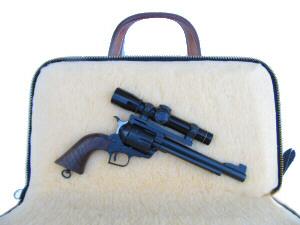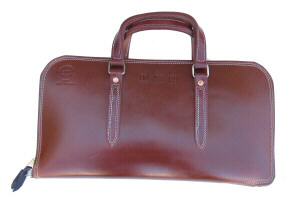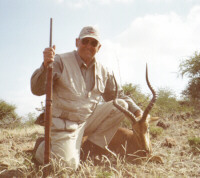 © Copyright MurrayCustomLeather.com