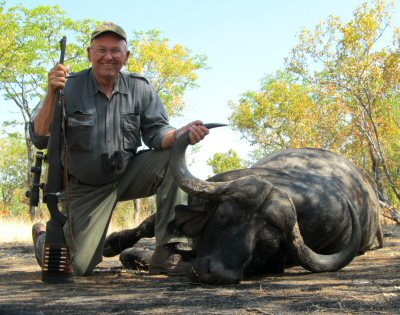 Dear Fellow Hunters and Sportsmen,


Thank you for your interest in our products.


For over 30 years I have provided quality

hunting leather to hunters worldwide.

I've been able to do this because I have

listened to you, my customers, and many of

our products are a result of your ideas or

suggestions. During my hunting experiences,

I have used every item in this catalog, and

I can assure you, you will receive a field-

tested, proven product - handmade by a

skilled leather craftsman.


Thanks to our loyal friends and customers,

Murray Custom Leather will continue to lead

the industry in providing quality handmade

leather hunting accessories.


God Bless America

Dick Murray, Owner
E-mail Dick Murray
Read testimonials from Satisfied Customers
Read the article from Handloader
Read the article from Guns & Ammo
Read the article from Fort Worth Star Telegram
Read the article from Sheriff Jim Wilson
© Copyright MurrayCustomLeather.com